Team Gradus Cycles from Manchester to Blackpool to Raise £3,200 for Cancer Charity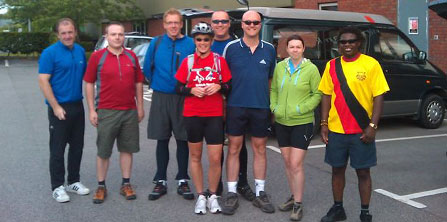 13 August 2010
A team of employees from contract interiors specialist Gradus has raised over £3,200 for The Christie charity, after completing the Manchester to Blackpool bike ride.
Nine Gradus employees were amongst 2,000 cyclists who rode the 60-mile journey from Manchester United's home at Old Trafford to Blackpool's Mirror Ball on the South Promenade.
The Christie is one of Europe's leading cancer centres, treating more than 40,000 patients each year. The charity raises funds to help provide additional services and undertake vital research.
Steve Watt, Managing Director of Gradus, said: "We would like to say a huge thank you to all our customers, suppliers and members of staff who were so generous in their sponsorship. We have exceeded our fundraising target to raise over £3,200 for this tremendous cause."
For further information on The Christie charity, please visit www.christies.org.