Aluminium range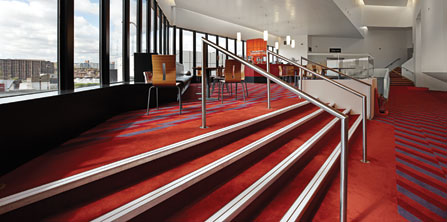 An extensive range of attractive and hardwearing stair edgings (stair nosings) comprising aluminium channels with slip-resistant inserts. Used in conjunction with floorcoverings from all major manufacturers.
Suitable for all commercial and most industrial applications.

Create safe stairs with our new easy to use micro site, full of useful information to help you select, install and maintain stair nosings.
Click here to visit www.createsafestairs.uk
Stair edgings help to achieve an inclusive environment in line with latest legislation and guidelines such as Approved Document M and BS 8300-2:2018.