Wall Strips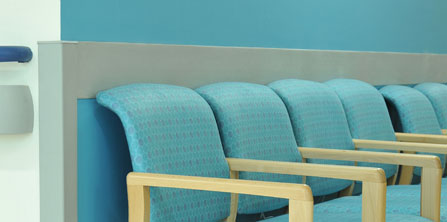 Gradus InPro Armaclad PVC-u wall strips are a cost effective alternative to wall guards where medium duty protection is required against impact, abrasion and scrapes from both wheeled and pedestrian traffic, plus damage caused by chairs and tables or other static items.
Armaclad profiles are available in 30 colours and are through-coloured and textured to conceal the effects of damage from impact and abrasion.
They are ideal for healthcare, education, hospitality, retail and office environments.
Inpro Sanparrel Rubrails also offer an alternative solution to wall strips – click here for details.

Gradus BIM objects provide up-to-date, accurate data about products
providing you with the relevant technical information to build into your
projects. Download our BIM objects Click here