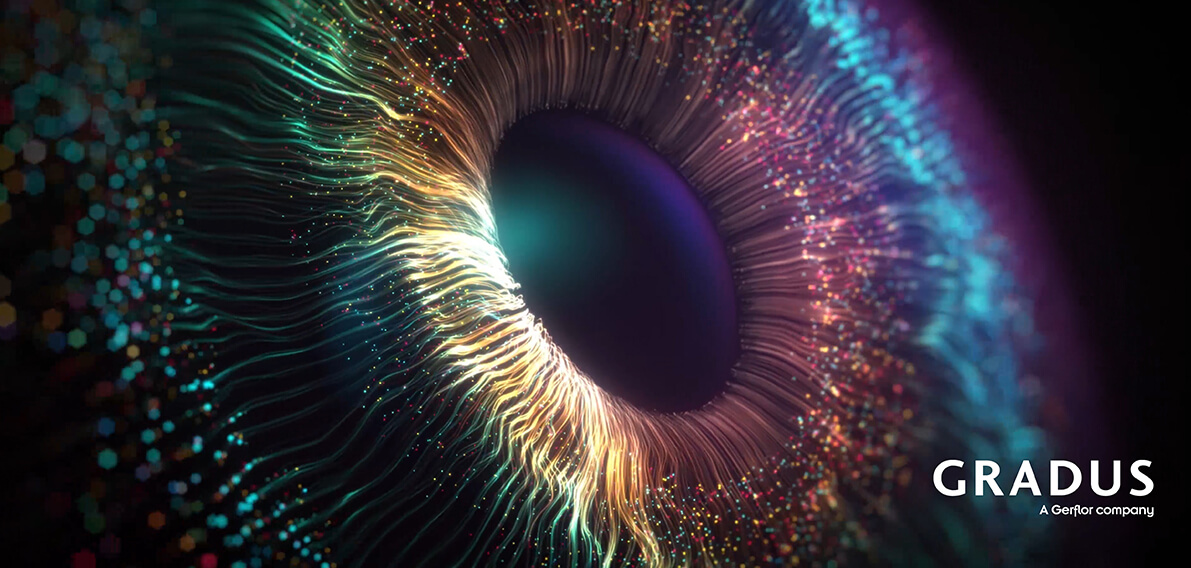 See Through Their Eyes
People with dementia see the world differently. What may look normal to you could potentially disorientate them, causing distress or even injury. As a result, the buildings they use must be designed with a deep understanding of the ways in which those with dementia will experience them from the types of materials used to the interplay of different colours.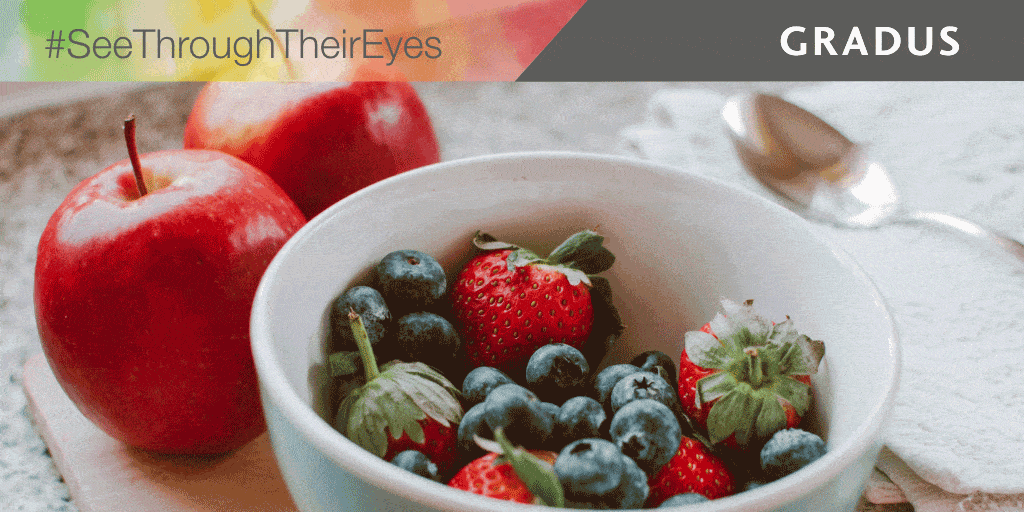 Glaucoma - causing loss of peripheral vision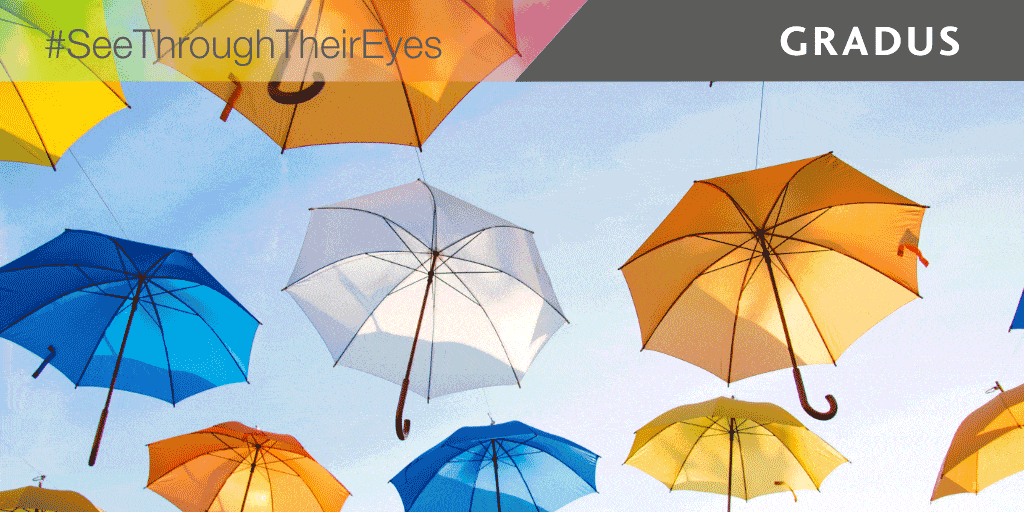 Macular degeneration - causing loss of central vision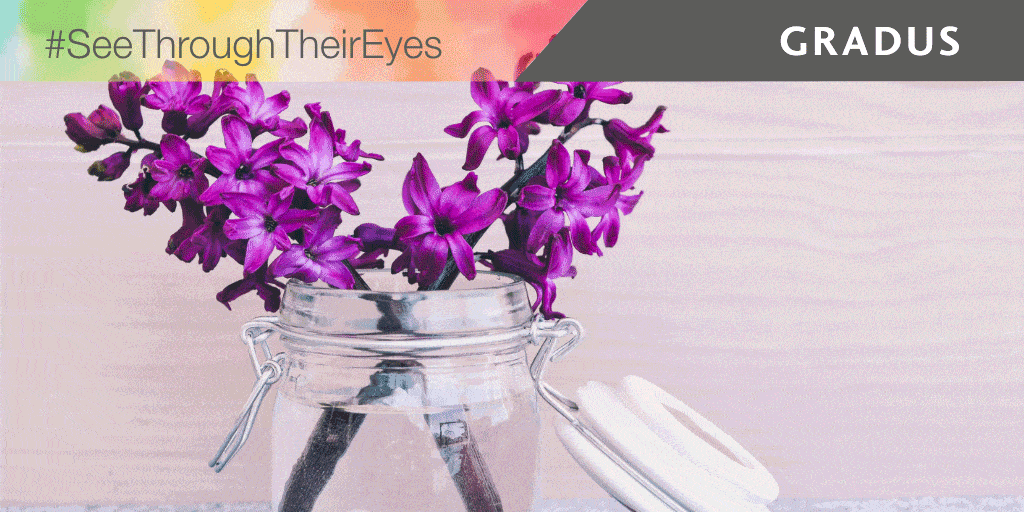 Cataracts - meaning opacification of the lens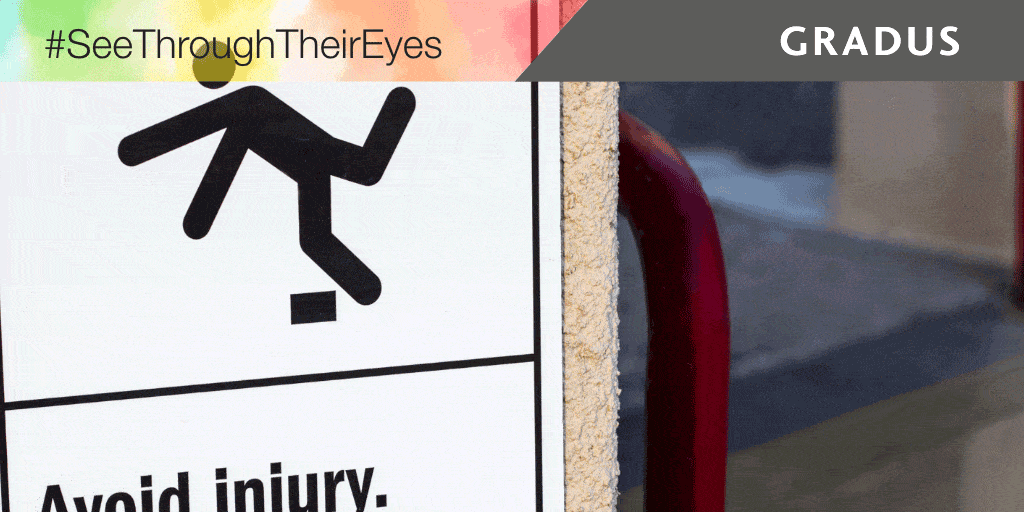 Hemianopia - causing the person to see one half-side only
In addition, people with dementia may suffer from normal age-related visual impairments, such as:
Dry-eye syndrome, causing a gritty feeling and a sensation of tiredness in the eyes
Thickening lenses, causing hazier vision
Diminished ability to discriminate between colours and sensitivity to glare
Short- or long-sightedness
At Gradus and Gerflor, we pride ourselves on our ability to help create buildings in which people with dementia can live happy and comfortable lives. This means understanding both the unique viewpoints of those with the condition and also of everyone in the supply chain, from architects and specifiers to contractors and installers.
See through their eyes its what we do.
About Us
We're passionate about promoting independent living and ensuring that people continue to live independent and fulfilling lives for as long as possible. Understanding the requirements of the end user as well as working alongside evolving building standards and guidance to produce complementary products has been a key part of our success.
Using over 50 years of knowledge and experience we have designed and manufactured a wide range of products that promote independent living - from handrails that provide vital support and guidance to stair edgings that provide critical safety underfoot.
Fundamentals
A fresh approach
We believe passionately in providing the customer with the with the very best in terms of product and service. Gradus and Gerflor manufacture innovative solutions which are ideal for residential care.
A fusion of products and values
Customer service is at the heart of everything we do. We believe a combination of our products and values, delievered with a fresh approach provides our customers with the fundamentals needed to build a long-term partnership.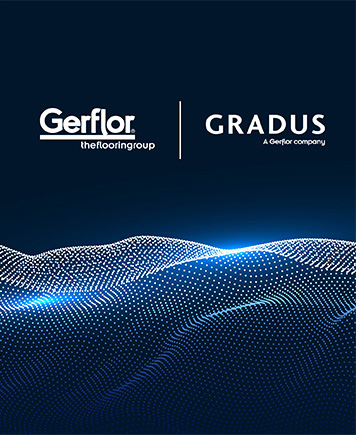 Dementia designs on demand
We know that designing for people living with dementia is not easy, so we have created a comprehensive design tool that will help you every step of the way to help you create a safer environment for independent living. This guide aims to help you every step of the way to create a safer environment.
Products include:
Carpet and vinyl
Entrance matting
Trims
Skirtings
Wall protection & handrails
Stair edgings
Ask one of our experts for more information.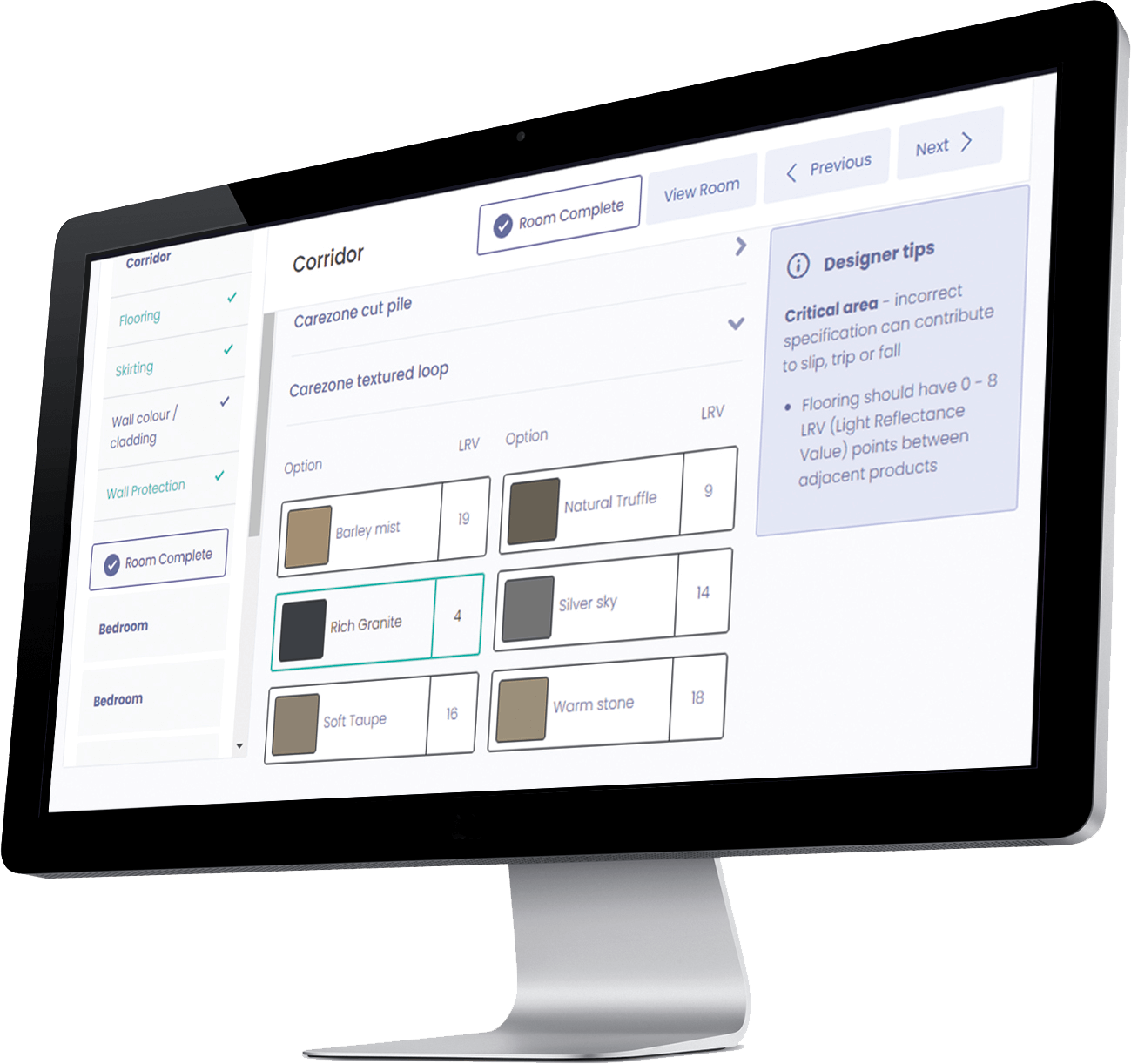 Products
Many of our products have been accredited by the world-leading Dementia Services Development Centre at the University of Stirling for use in dementia living areas.
Blog
We spoke to some key figures in the chain that help create a dementia-inclusive environment, each of whom gave their unique perspective on designing for dementia. Read what they had to say here.
The Campaign
We're passionate about promoting independent living and ensuring that people continue to live independent and fulfilling lives for as long as possible and thats why we've launched the See Through Their Eyes campaign.
Download brochure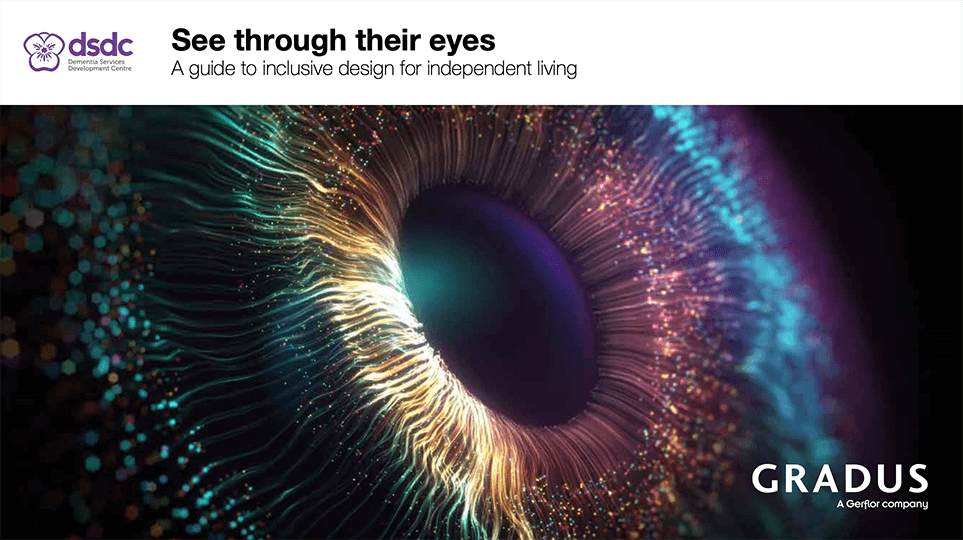 Groundwork & Age UK
We teamed up with Groundwork UK to create a dementia-inclusive garden at Age UK Tameside in Ashton-under-Lyne. The project saw us help transform the centres tired outdoor area into a thriving greenspace that allows the centres users to take part in relaxing and meaningful activities. Watch the video to learn more.